Windows & Doors

Curtain Wall

Patent Glazing

Click links above to see a few examples of our glazing projects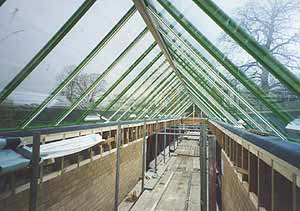 LAWN UPTON SCHOOL, OXFORD. Client - Oxfordshire County Council. Completed March 1995. Project duration: 48 weeks. Value: £700,000. Architect: BBG Architects, Woodstock. QS: WS Atkins, Oxford. Construction and fit out of new classroom and science blocks, area 700m² and 250m². One steel framed, one traditional construction, Raven Architectural Glazing timber windows and doors, Technal Viking curtain walling and Vitral roof glazing.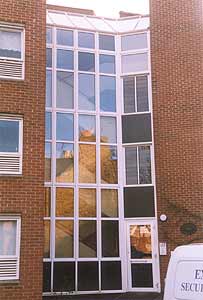 WINGFIELD COURT, GLEBE STREET, OXFORD. Client: Oxford Citizens Housing Association. Completed 1998. Value: £24,000. Clients Representative: Oxford Citizens Housing Association. Replacement curtain wall from the Spectus system with PVCu window inserts and tinted safety glazing. Main entrance doors from the Technal New Generation suite of aluminium profiles. Sloped roof glazing from Spectus Park Lane range.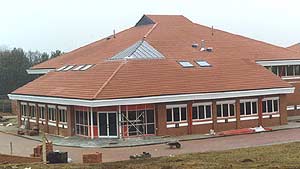 SHOWROOM/WAREHOUSE UNIT, BASINGSTOKE. Client - Staff Lighting. Completed 1989. Value: £6,000. Architect: Lewandowski, Brindley, Egham. Main Contractor: Wiltshier, Reading. Roof glazing to new high tech building. H & G roof glazing system used throughout.